lunes, 29 de noviembre de 2010
Llaves del Kaspersky Kis y Kav 11-9-8-7 V.1.29-11-2010
lunes, 29 de noviembre de 2010 by Brayan René Banegas Mejía
Nuevas Llaves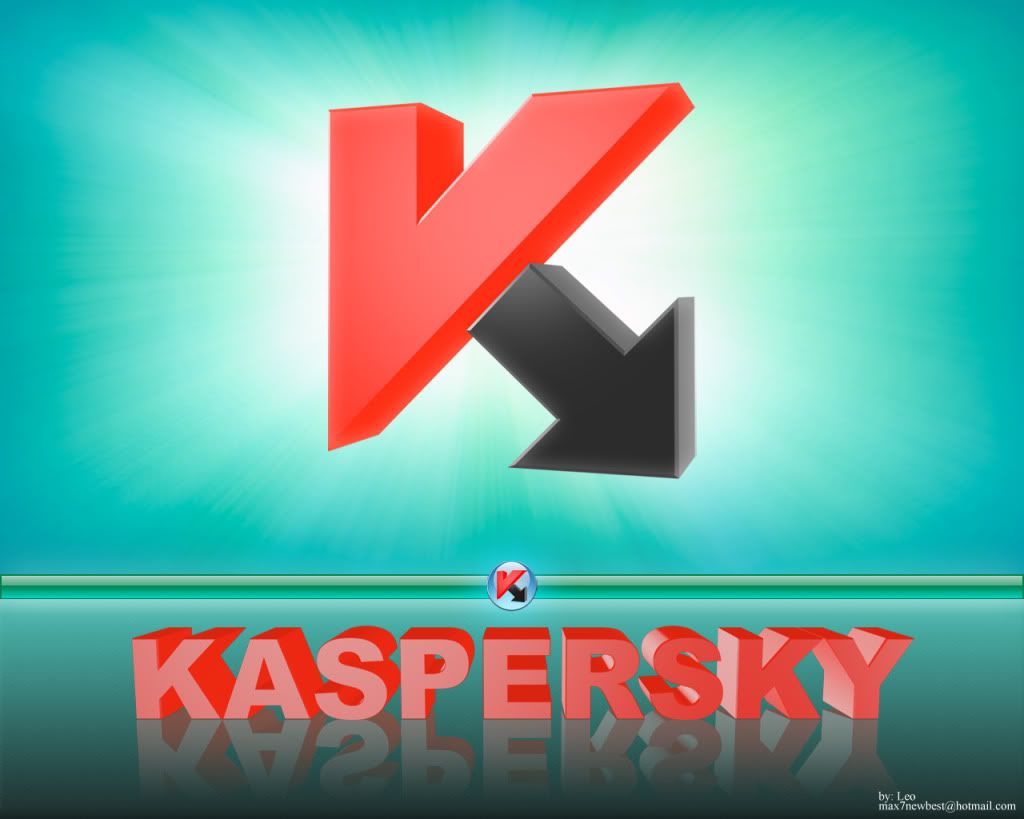 Llaves del kaspersky Kis, Kav,
Versiones: 11-10-9-7
Tamaño del archivo: 213 KB
Tipo de archivo: .rar
Contraseña: Si
Servidores: Fileserve


KIS07
=Kaspersky Internet Security 7.0
KAV07
=Kaspersky Anti-Virus 7.0
KIS08=Kaspersky Internet Security 8.0 KAV08=Kaspersky Anti-virus 8.0
KIS09
=Kaspersky Internet Security 2009
KAV09
=Kaspersky Anti-Virus 2009
KIS10
=Kaspersky Internet Security 2010
KAV10
=Kaspersky Anti-Virus 2010
KIS11
=Kaspersky Internet Security 2011
KAV11
=Kaspersky Anti-Virus 2011
1) Estas son las llaves del 29 de noviembre del 2010 funcionan TODAS¡¡¡.
2) Algunas llaves vencen pronto asi que cuando vensan yo las subire
3) Por ahora solo subo las llaves del kis y el kav 11-10-9-7
4) Actualmente estoy trabajando con una conexion de moden asi que subir las llaves puede costar y tardar un poco asi que pido comprension.
¿PORQUE LAS KEYS NO ME DURAN NI UN DIA COMPLETO?
SE DEBE A QUE KASPERSKY MANTIENE UNA COMPROBACION CONSTANTE DE LA KEY CADA VEZ QUE VA A ACTUALIZAR LAS BASES DE DATOS Y YA QUE MILES DE USUARIOS USAMOS LAS MISMAS KEYS QUE SOLO FUERO CREADAS PARA 2 O MAS EQUIPOS DA COMO RESULTADO QUE NO FUNQUE INCLUSO AL MINUTO DE AGRAGARLA AL KASPERSKY.
¿COMO DURAR UN POCO MAS DE TIEMPO?
MUY FACIL SOLO CAMBIA LAS ACTUALZIZACIONES DE AUTOMATICA A MANUAL Y CORRE LA VOZ PARA QUE A TODOS LOS USUARIOS NOS DUREN MAS LAS KEYS POR ULTIMO OCULTA LA NOTIFICACION DE QUE LAS ACTUALIZACIONES AUTOMATICAS ESTAN DESACTIVADAS.


BRAYAN_90

Tags:
Kaspersky key
,
Kav10
,
Kav11
,
Kav7
,
Kav9
,
Kis10
,
Kis11
,
Kis7
,
Kis9
Acerca de : Llaves y Licencia
Un Gran Fan del Anime y Manga, harto de que te cobren por las cosas gratis. Siguelo en Twitter /en Facebook

100 % Seguro y 100 % Bajo Mi Licencia

Llaves y Licencia
by
Anonimous Society
is licensed under a
Creative Commons Reconocimiento-NoComercial-CompartirIgual 3.0 Unported License
.
Creado a partir de la obra en
llavesylicencia.blogspot.com
.
Permissions beyond the scope of this license may be available at
http://llavesylicencia.blogspot.com/p/dmca.html
.

Llaves y Licencias. Todos Los Derechos Reservados. Con la tecnología de
Blogger
.